[This post is a copy of the Dragon Tales newsletter sent 2/25. Sign up on this page to receive Dragon Tales in email.]
Welcome back after Mid-Winter Break!
Hope your family has enjoyed the break! And once again, thanks to all the families that came to the Valentine's Dance earlier this month. If you took a photo in the photo booth, watch for a print sometime after break. (Thanks to Chris Sondreal, Theo's dad, for donating the printing and all-pro booth skills.)
As always, for the latest updates, follow us on Facebook and at www.lowellelementary.org. If you ever have school-related news or events to share, email lowellparents@gmail.com.
THREE DAYS! THIS WEEK! Dine-Out to support Lowell at Morfire, March 1–3
Capitol Hill's own Thai hot pot restaurant, Morfire, will be donating 20% of all proceeds from Thursday, March 1 to Saturday, March 3.
WHAT?! That's amazing, and we're so thankful to Morfire. No fliers or reservations necessary, just come with the family, enjoy some delicious Thai hot pot or small plates, and support Lowell Elementary! You can see their whole menu here.
Check out the event on Facebook so you'll get a reminder—and, even more importantly, so you can easily share with friends. The more people go to Morfire those days, the more money Lowell can raise.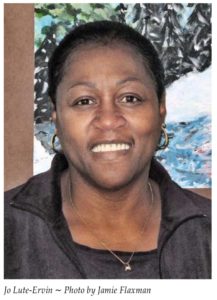 New interim principal
All families received a notice earlier this month about Dr. Stump taking a leave of absence until further notice. The PTA board has been involved with and following these developments very closely. If you have questions about this change or want to share thoughts or information about your child's experiences at Lowell this year, come find a PTA board member at pickup/dropoff or email lowellparents@gmail.com.
We'll have an experienced interim principal starting tomorrow, Jo Lute-Ervin. She's the recently retired principal of Kimball Elementary School, and she has since subbed for and with principals at several elementary schools around the district.
Spring After-School Enrichment Classes—Register March 6!
Does your student love soccer, art, chess, or martial arts? Miller Community Center has a busy after-school enrichment program that's available to all Lowell students, with classes at Lowell.
Spring session is 4/16 to 6/15. You can register through the Seattle Parks and Rec website or call Miller Community Center at (206) 684-4753. Remember: scholarships are available for all Miller Community Center camps and classes. For more information, email Eric at eric.luu@seattle.gov.
Check out the blog for more details and a full schedule. You can also go by the office to get a print catalog, if your child didn't bring one home earlier this month.
Bring in box tops for Lowell!
Help our school earn cash by clipping Box Tops from participating products and sending them to school. Each one is worth 10¢, and the money goes to Lowell.
Hand in the Box Tops in the designated box in the school office. Questions? Contact Ditte (ditto_dk@yahoo.dk) or visit the Box Tops for Education website.
Free English and Computer classes
We received an exciting invitation for parents and guardians of Lowell students who want to attend classes designed to help you communicate with teachers and find your way around the district.
"Family Talk Time" — free English classes, Mondays and Wednesdays through April 4, 8am coffee & snacks, class from 8:30 to 10am
Computer Literacy Class — free computer classes, Tuesdays through April 3, 8am coffee & snacks, class from 8:30 to 11am
Location: Bailey Gatzert Elementary, 1301 Yesler Way
Drop-in classes, so no pre-registration is required. Free child activities offered for younger children. See the flier and more details on the blog.
Important Upcoming Dates